Design Consultants
Crystal Garrison
Design Center Director, Certified by the National Design Studio Institute
Crystal Garrison has been with Drees Custom Homes since 2006. When she was younger she envisioned herself being a teacher or a doctor, but is glad she found her way to design because she enjoys working with individuals every day, helping them to create and be proud of a place that they call home. Crystal received her Bachelor of Science Degree in Interior Design from Texas Tech University and in her tenure with Drees has received the Top Caliber Award for Outstanding Service. When she wants to unwind, Crystal goes to her family ranch and spends time outside, enjoying the company of those she loves most. One of her favorite pieces of advice is, "Things don't have to be perfect to be wonderful."
Julie Pierotti
Senior Design Consultant, Certified by the National Design Studio Institute
Julie Pierotti has been a Design Consultant with Drees Custom Homes since 2016. Prior to coming to Drees, she worked in different fields of the design industry for over a decade. She earned her BA in Home Furnishings Merchandising from the University of North Texas. Always having had a passion for design, Julie loves that she is able to work within it every day. She enjoys working with buyers to create functional and unique homes tailored to their aesthetic and lifestyle. In her free time, she loves to travel, discover local art or spend time outdoors with her family and friends.
Liz Rodriguez
Design Consultant, Certified by the National Design Studio Institute
Liz Rodriguez came to Drees in 2013 with six years of prior design experience. Liz is happy she found her way to design because she loves to help people design a space that is not just a house, but a place that looks and feels like home. Outside of work, she can often be found spending time with family and friends or unwinding by going for a run. A piece of advice she tries to live by is, "You can't change yesterday. Tomorrow may come, but today that is what you have been given."
Kate Foley
Design Consultant, Certified by the National Design Studio Institute
Kate Foley began working at Drees Custom Homes in 2020. After being in the world of Event Design and owning her own business for the past 12 years, she is excited to get back to her roots of Interior Design. She fell in love with home design at a young age studied at the New York Institute of Art & Design. Her design work has been featured in multiple magazines and book publications. Kate is committed to giving her clients outstanding customer service to ensure a wonderful home buying experience. She enjoys meeting new people and helping others create a home that uniquely fits their style. When not working, Kate loves to travel, explore local food and; music, arrange flowers and spend time with her family.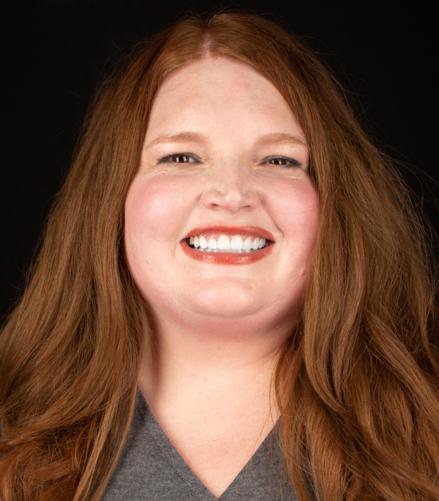 Shannon Tankersley
Design Consultant, Certified by the National Design Studio Institute
Growing up in small-town Texas, Shannon is a down-to-earth girl with an affinity for upscale metropolitan living. After graduating from The University of Texas at Austin with a Bachelor of Science in interior design, Shannon has worked in several cities across the US managing design contracts for large corporations and designing charming living spaces for her home buyers. In addition to being NCIDQ certified, Shannon has spent more than 20 years in the design industry and worked for Drees Custom Homes in both the Austin and Dallas divisions. Shannon loves beautiful stationary, British television, and finding one-of-a-kind treasures at local estate sales. When she's not telling jokes or keep up on celebrity chatter, Shannon enjoys strolling through Williams Sonoma, reading Architectural Digest, and admiring well-established estates across the Dallas metroplex.