When you build a new home with Drees, everything about your home is held to the highest standards, including its performance. That's why we build with DreeSmart Energy, a whole-house integrated system that combines energy-saving innovations with rigorous third-party inspections.
Live comfortably. You should feel at ease the moment you set foot in your Drees home. We source only the toughest, most durable building materials to ensure our homes are built solid and energy-efficient from the start. Homes are then meticulously insulated and equipped with Low-E windows and fresh air exhaust systems. The net result is that indoor air will stay cooler in the summer and cozier in the winter.
DreeSmart - it's the smarter way to build a home.
Home energy rating certified
Just like new cars are scored on fuel efficiency, our homes are scored on a Home Energy Rating System (HERS), a nationally-recognized system developed by the Residential Energy Services Network (RESNET).
Each one-point decrease in the HERS score corresponds to a 1% reduction in energy consumption. The lower the score, the lower the energy cost. Every Drees home is inspected by a certified RESNET Home Energy Rater and receives a specific HERS score.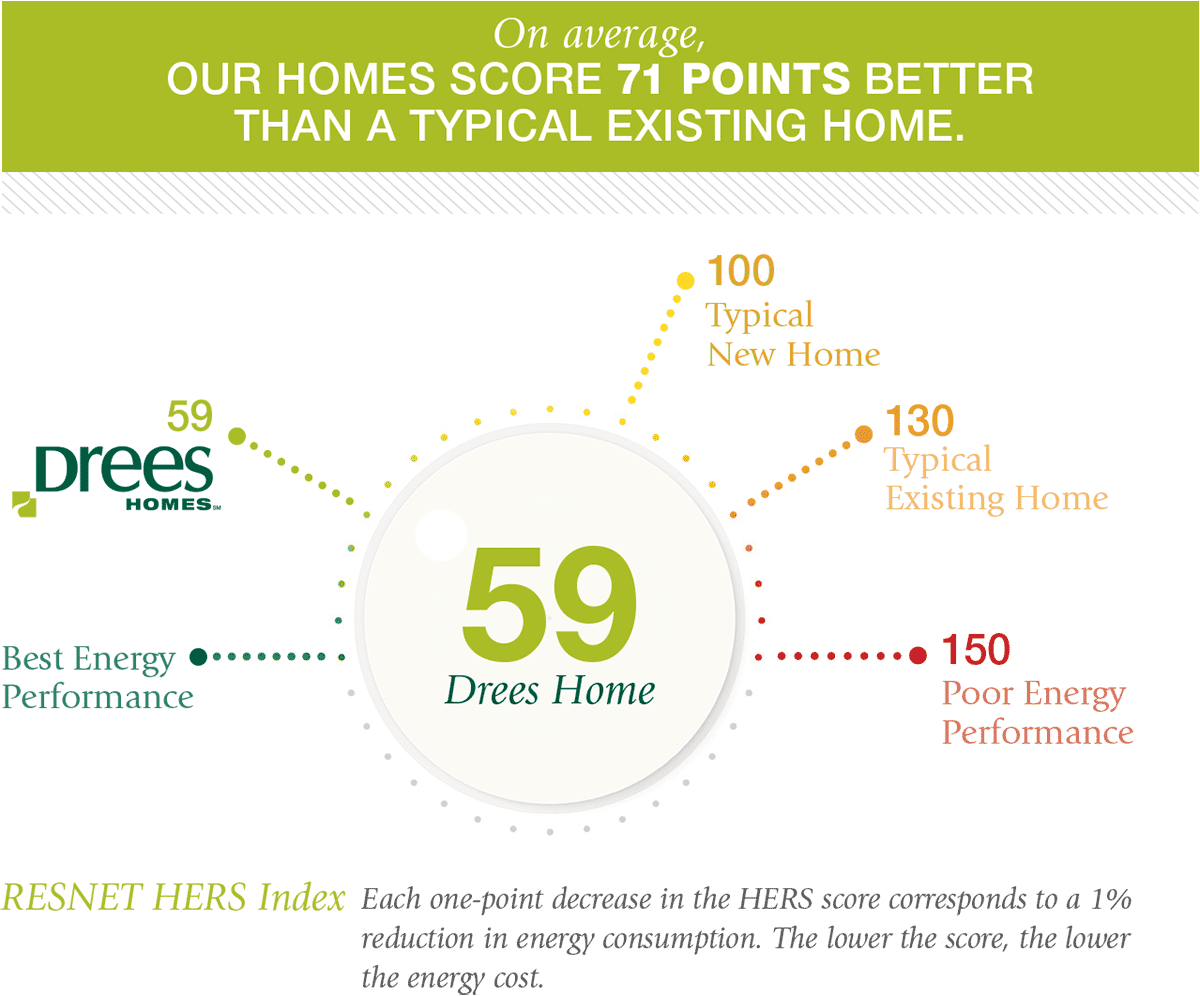 ---
Lower energy usage
We go above and beyond to build smarter, more efficient homes.
Drees homeowners can expect to save up to $4,923 annually on their utility bills compared to those for a typical existing home.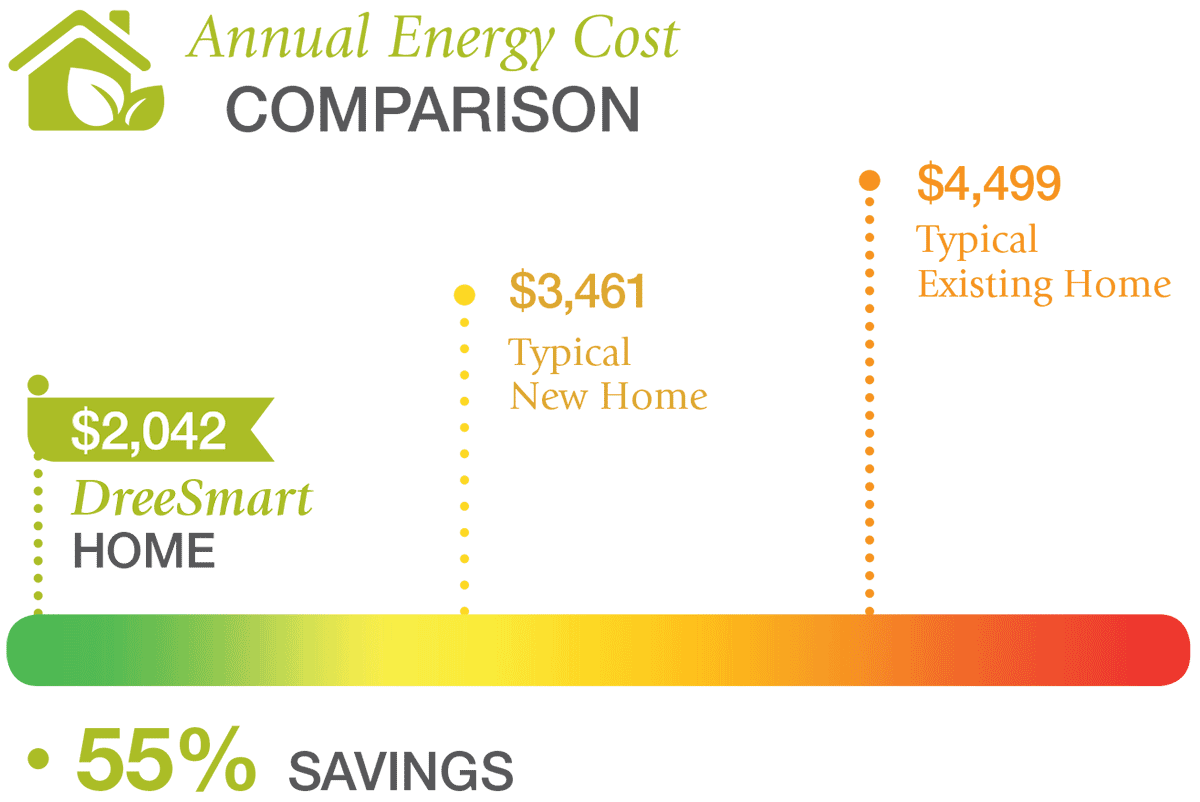 ---
Annual energy cost comparison was correlated from the HERS Index score provided by a third-party Certified Home Energy Rater and was calculated in September 2018 for a "Buchanan" plan in Climate Zone 5 using REM/Rate v15.6.1 software. Results are projected, not guaranteed, and will vary depending on utility rates, actual square footage of plan selected and homeowner's individual usage.