DreeSmart Technology
The future is here. And it's included in your new Drees home.
With DreeSmart Technology your home is equipped to support your technology needs now and into the future.
Right from the start, every Drees floorplan is engineered to eliminate WiFi dead spots. To boost your WiFi experience, your home is also wired with state-of-the-art CAT6/RG6 cabling to support those bandwidth-hogging streaming services - leaving greater bandwidth for your WiFi network.
With a smart home automation system you can make your home as smart as you want it to be. Control the lights, unlock the door, see who's coming and going in your home with a video doorbell, remotely adjust the thermostat. The best part is that you can add or delete smart home services in a snap, and control it all from a single app.
DreeSmart Technology - building a connected home just for you.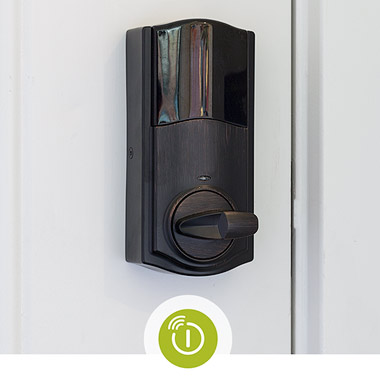 Smart Lock
Check if your door is locked and get notifications when someone locks or unlocks your door.  Control your door's lock from anywhere in the world using a smartphone, tablet or internet connected device.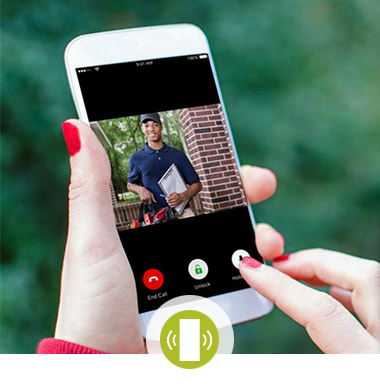 Video Doorbell
Watch packages being delivered using your home automation app. Your home's video doorbell offers live video, two-way conversations with visitors, instant alerts and video recording when people move across user-customized boundaries within the camera's 180-degree field of view.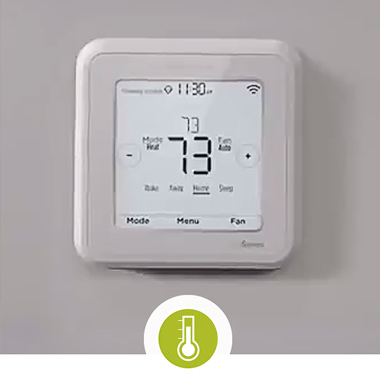 Smart Thermostat
Uses pre-set schedules, geolocation and remote system management to help users manage energy consumption.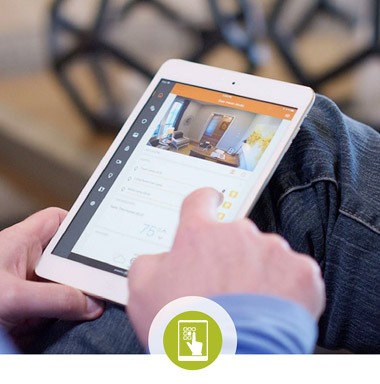 Home Automation Hub
Control your smart home features with a simple, easy-to-use app. As time goes on, easily add additional features and create customized scenarios so that your home responds to your unique schedule.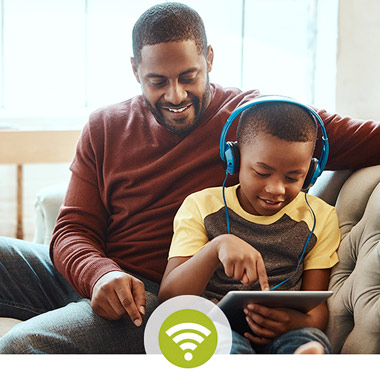 WiFi Engineered Plans
Eliminate frustrating dead spots in the home. With WiFi Engineered floor plans, Drees incorporates the home's WiFi network into our floor plan designs from the beginning.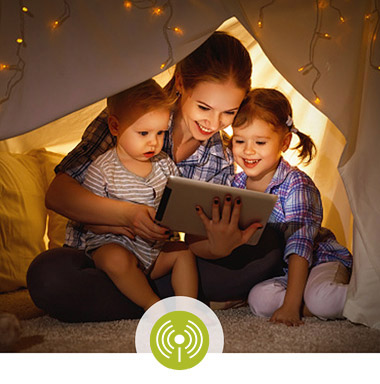 High Speed Internet Wiring
Your Drees home has a cutting-edge, hard wired network with CAT6/RG6 wiring, which can support impressive Internet and cable data throughput speeds of up to 10 Gbps with less crosstalk and data interference.
Drees reserves the right, without prior notice, to change DreeSmart product features, brand names, dimensions, architectural details, product specifications and designs. Other Smart Home technology features may be offered for an additional charge. For Smart Home technology in the home to function properly, home owners may need to purchase and maintain compatible devices, obtain their own Internet service and maintain accounts with third parties for the services. Drees Homes makes no representation or warranty that any or all of the Smart Home technology is secure or will provide any level of physical or cyber security for the home - even if the technology is working as intended.
This marketing piece is for illustrative purposes only. It is not part of a legal contract. DreeSmart Technology features have been incorporated in new home construction agreements accepted after 11/1/2018 in most Drees operating territories. Exact home features may vary. For more information about the features that are available and included in your home, contact your Drees Market Manager.